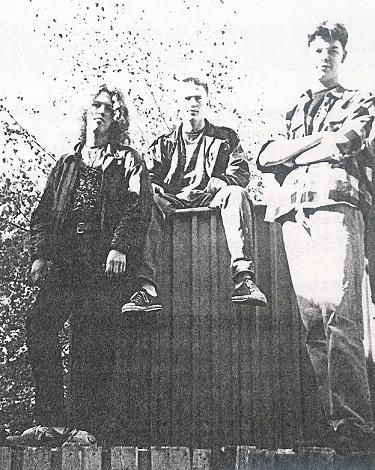 Genre(s): Death Metal

Origin: Sweden (Kinna)
Tracks:
1. Intro
2. Eternal Horizon
3. Absurd Living
P.S. Recorded and mixed at G.M.K - Studios 11-12 July, 1992.
Re-mixed 24th of July.
Produced by Sickness and Jonas Fridman.
Engineered by Jonas Fridman.
Cover art by Eva Stromberg.
Logo by Henrik Skoglund.
Intro played by Kristian E.
Lay-out by Kristina and Stefan.